Bark Palace Doggie Daycare, Kennel and SPA-is a family owned and operated business. Our philosophy is our dogs are members of our family and we treat them as such.
We understand how important it is to have peace of mind leaving a family member for a day or for an extended period of time. We have a web cam system with capability for you to have the access to view your dog from any place with internet service.
Our security system with multiple cameras will operate 24/7. Our goal is to give you the peace of mind and your dog the care, love and attention you'd expect from yourself.
We're neither a franchise nor a chain. We are dedicated to one mission statement; we offer Daycare, Boarding and spa services for your Dog and they will be treated like ROYALTY as a member of our family.
We have a dedicated trained staff of employees who have all been raised with and are now raising their own various dog families. We cater to and will unconditionally love and treat every dog in our care as a part of our family.
Our 12k square foot facility is designed to give your dog a full experience of interaction with both other dogs and humans in a social setting designed for the domestic dog. Every dog attending a full day of daycare or boarding will have their own suite for nap time, meal time and overnight boarding. We believe no family domestic dog is prepared for 8-12 hours of continuous play in an open play area without some reprieve. We will strive to incorporate their home life into their stay here with us. So we encourage all dogs to bring with them their special items for their private suite during nap time and or overnight stays. Our Dogs will NOT be placed in their suites for the evening until 730pm or later.
After being in corporate for 20 years and having Dogs my entire life. I know how important it is to have care givers for my family members who are trustworthy, loving and most of all flexible. Our option of services will cater to professionals and families with dogs who need flexibility in today's busy world.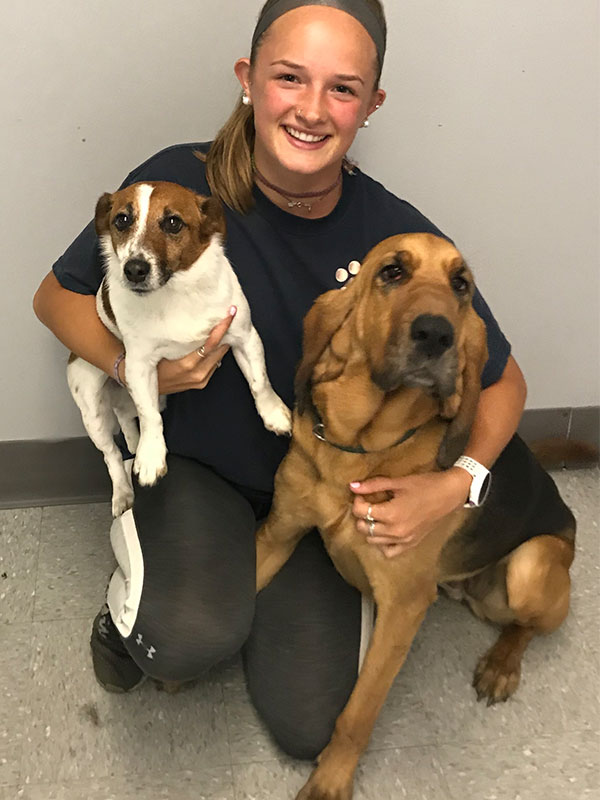 Absolutely. One of our staff members will be glad to give you a tour, Mon-Fri 9:30 AM - 11:30 AM or 2:30 PM - 4:00 PM, Sat or Sun with an appointment.
Please call in advance to make a reservation.
We have web cams, where you can watch your dogs 24/7.
We require an interview process with your dog interact with other dogs, our social environment. We cannot accept any dogs in our programs that exhibit aggressive behavior or that have any medical conditions that may be harmful to the other dogs. The interview process also allows us to introduce your dog into the general play areas slowly so that we do not over stimulate your dog. This process will also allow us to determine which group your dog best fits with.
Reservations are not required for doggie day care but to guarantee an available spot we recommend that you make an appointment at least 24 hours in advance. For Boarding we recommend reservation 1 week in advance, 30 days in advance for holiday stays. Overnight quest during summer break we recommend that you make an appointment two months in advance.
The dogs are placed in groups with the options of using our indoor / outdoor play areas where they can socialize and play with other dogs.. If a dog is tired, they can take a nap in one of our spacious suites at any time. We are closed for nap time Mon-Friday 12:00-2:00pm.
It's normal for your dogs to sleep more than usual when they attend doggie daycare or are boarded. Typically when the dogs go home they are tired hungry and thirsty and will shortly be ready for bed.
All dogs will need to be up to current with Rabies, Bordetella and DHLPP with proof of vaccinations.
Your dog will be put into a group that is best suited for them based on size, personality, special needs, play style and temperament. We will determine this through our interview process.
Every dog will have their own cubby where they can store their personal belongings. We do supply food for all the dogs at an additional cost, We only feed High quality products but you may choose to bring food from home. It's important to bring any special medicines you dog may need. Make sure all food and all medication is properly labeled. If you choose for us to feed our food there will be an additional cost.
when dogs play they use their paws and mouths. In rare cases playing sometimes goes too far and the dogs can get scratches or bitten. Here at bark Palace we take every precaution in prevention of any dogs getting injured. If for any reason your dog in injured they will be treated immediately on site and if needed taken to the Veterinarian and you will be contacted.
This will depend on your dog. Older dogs still like to interact with other dogs. We will offer a play group dedicated to older dogs. The Interview process will help us determine if our environment is right for your dog. If your dog chooses to just watch he will be in an area which will provide him with limited stimulation.
The dogs must be at least 4 months to attend and be current with all vaccinations. Any dog 6 months or older must be spayed or neutered. We encourage all owners to have their dogs start to socialize as soon as possible. We love puppies!
Yes. Nap time will be from 12:00 - 2 PM.
Yes, We require that all dogs have a quick release collar.
We are not a franchise or a chain. We're a family owned and operated small business. Our goal is to offer your dog a cage free environment where the majority of their day is spent interacting with humans and other dogs in a demystified atmosphere. In a "traditional" kennel, your dog can be left in a cage most of the day and may be let out briefly or placed in an outdoor run a couple of times a day with an offer of 15 minutes playtime with staff for an additional fee. In a "traditional" doggie daycare setting your dog could be placed in a playgroup for 8-12 hours without any private reprieve.
Our philosophy is every dog needs stimulated play, but at intervals designed for a domestic dog. Every Over Night Boarder and full day daycare guest will have a private suite for them to use for nap time, private moments needed during the day at no additional cost. Our guest will have morning noon and evening play hours with surround sound music and not placed in their suites for the night before 7:30 PM. Human interaction is a big part of the dog's day. Our trained staff will be engaged with all inside/outside playtimes.